Six Kittens Rescue was founded in October of 2018. Aggie founded and operated, we aim to reduce the feral cat population of Bryan/College Station, as well as reducing the spread of infectious diseases such as Feline Leukemia/AIDS, and panleukopenia. 
We are a dedicated NEONATAL rescue, meaning that we specifically take in kittens that are younger than adoptable age and pregnant females. The reason being is that the city shelters do not always have the proper resources to care for these high risk groups and we strongly believe that they deserve just as much of a chance at a happy life as older cats and kittens. 
We are entirely foster based and do not have a brick-and-mortar location. We rely entirely on our adoption fees and donations to fund the veterinary care of all cats and kittens that come into our rescue.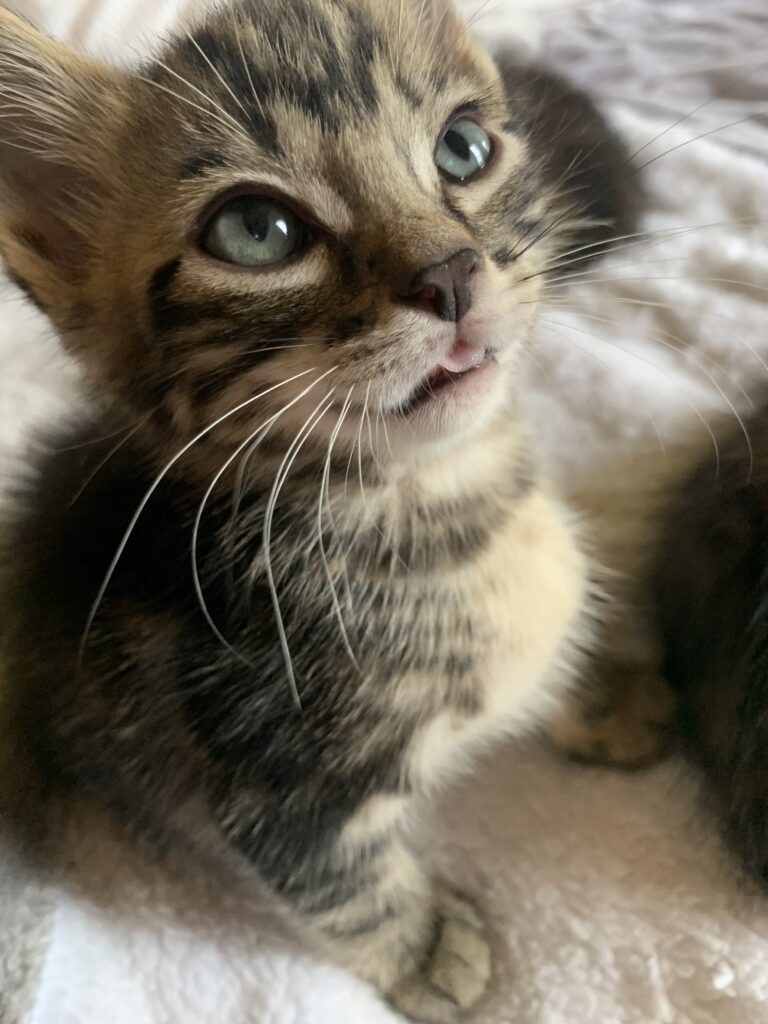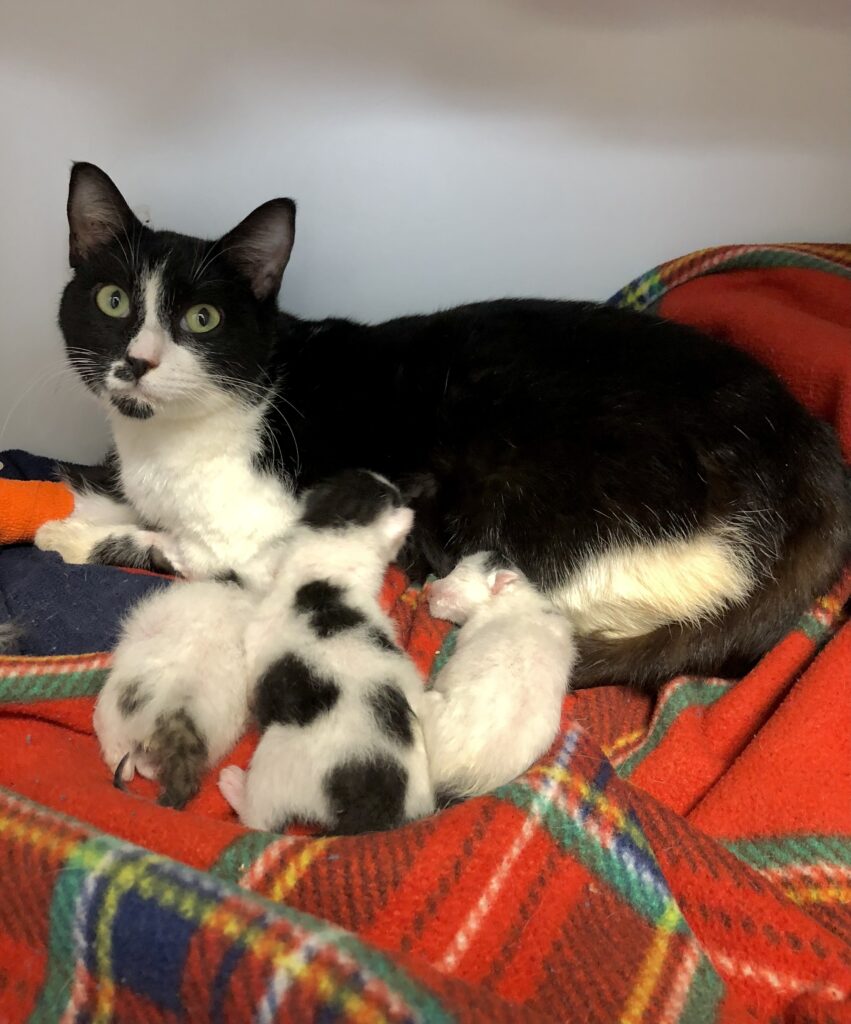 Six Kittens Rescue is an all-volunteer organization committed to reducing the homeless, abandoned, and abused cat population in Brazos County. We strive to edu
cate citizens about the spread of preventable diseases in cats and proper care with emphasis on spaying and neutering. We humanely trap feral cats and kittens in order to medically evaluate them and find them loving forever homes.
We specialize in the care of neonatal kittens, otherwise known as "bottle babies". Our experienced volunteers know the sacrifices necessary to carefully, and successfully raise kittens without a mom and are fully prepared to step in and be a kitten mom. 
Reduce the feral cat population in Brazos County.
Re-home homeless feral cats to barn properties in search of barn cats.
Educate Brazos County on the importance of spaying/neutering and testing for FIV/FeLV.
To date, we have been able to safely spay/neuter over 250 feral cats and have found forever homes for over 400 friendly cats and kittens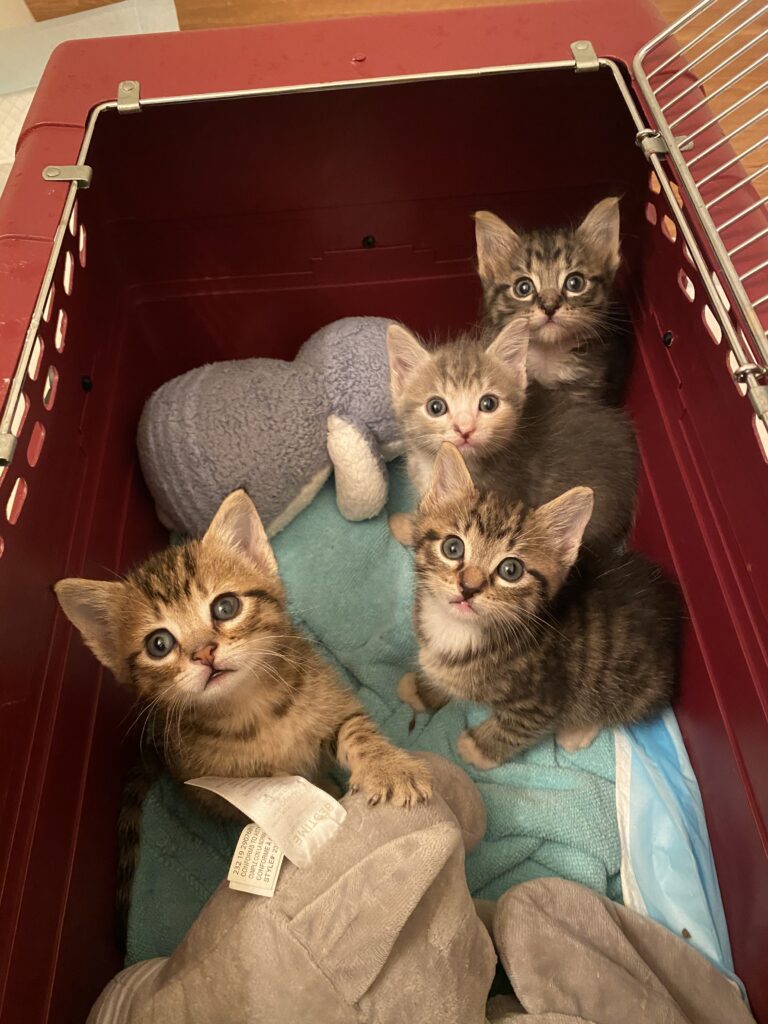 We attribute the start of this rescue to little Nutmeg.
Our founders, Mallori and Jai, spent two years picking up abandoned and orphaned kittens and getting them the care they so desperately needed. This included sleepless nights, high medical bills, and difficult searches to find the perfect homes. It wasn't until a friend reached out asking for assistance for his mom, who started feeding one feral cat and all of a sudden had a colony! 
Mallori and Jai went to the home to see how they could help. The first night, they were able to rescue six of the 10 kittens. When they got the kittens all set up, they looked at one another and decided they weren't in this fight alone. It was that moment that Mallori and Jai decided to found Six Kittens Rescue.
The kittens were named the Pumpkin Pie Patch and were named Nutmeg, Pumpkin, Allspice, Clove, Pillsbury, and Pie. Nutmeg was the smallest of the group. She was underweight compared to the others. Unfortunately, Nutmeg was not putting pressure on her back leg. Bryan Animal Clinic took a closer look at her and found that she had a broken femoral head that had been broken for awhile. They made the plan to amputate once she got a little bigger. Unfortunately, she did not make it to surgery day, as she unexpectedly passed due to complications from her serious break.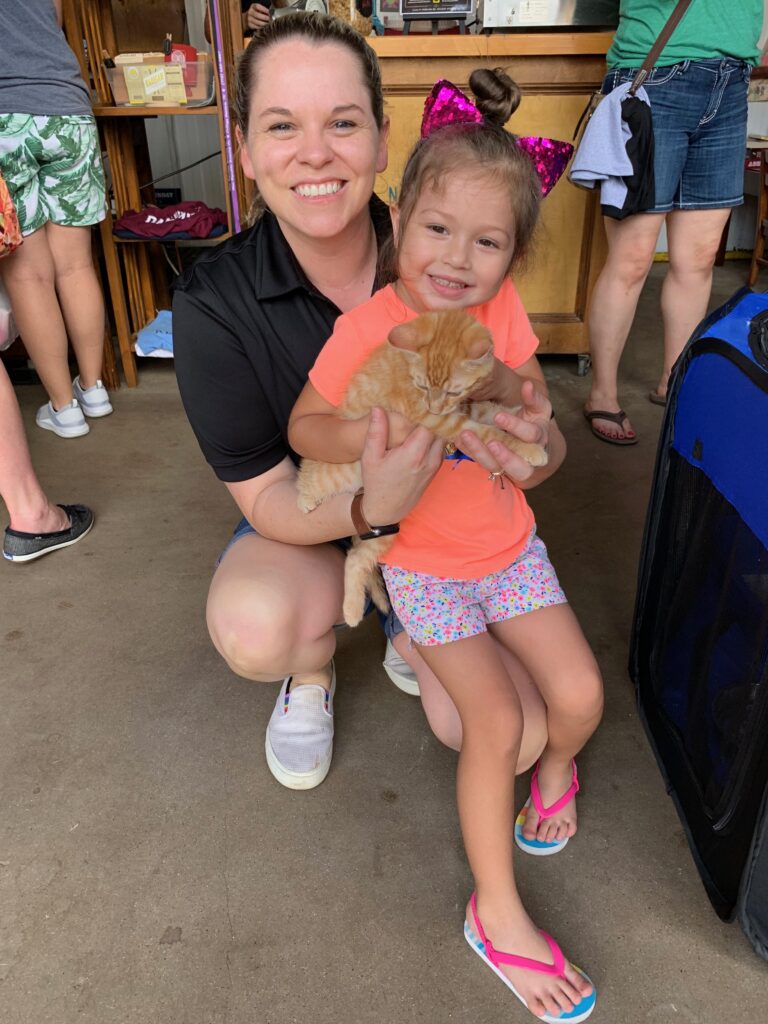 Growing up a military kid, Jai has always had a heart for animals. She found her way to BCS by way of Okinawa, Japan, after being accepted to Texas A&M. After four years in the Corps of Cadets, she graduated with a Bachelors degree in Sociology. She then pursued a M.S. in Youth Development, and is currently a doctoral candidate in Recreation, Park, & Tourism Science. She is the proud mom of two rescue dogs, Dini (11 year old heeler mix) and Sake (10 year old husky mix) and two street kitties, Ninji (7 year old smokey boy) and Noodles (an adult feral who decided the inside life was the life for her). With over a decade of management experience, her business smarts are key to helping our rescue succeed. Jai is one of our two founders.
MALLORI: Kitten Care Coordinator
 Mallori, one of our founders, has dedicated her entire live to improving the lives of those who cannot help themselves. Originally from Dallas, she did a lot of rescue work with abandoned pit bulls, but has shifted that focus to street kitties, recognizing the need in our community. A former college athlete, she spent the first 3.5 years of college pursing an animal science degree, with hopes of going to vet school. Although her career aspirations changed, her desire to help animals never did. She started working as a veterinary technician in 2010, and has even been on the management staff of veterinary clinics. She obtained her Bachelors degree in Sociology from Sam Houston State University and her M.S. in Youth Development from Texas A&M University. She is currently a PhD student studying Youth Development at Texas A&M. She is the proud mom to two rescue dogs, Panda (10 year old border collie) and Maya (9 year old tripawd pit bull mix), as well as a 7 year old shelter kitty, Cat. Her background of veterinary knowledge and management experience, combined with her compassion for those whom cannot help themselves, make her a key member of our organization.
Born in Tampa, FL, Kelsey spent most of her life in Tennessee. She has always had a love for animals, which has drawn her to a career in veterinary medicine. She in currently pursuing a degree in Animal Science at Texas A&M. She works as the technician manager at a local veterinary clinic, where she is able to improve the lives of both her animal patients, as well as their owners. In her spare time, she studies animal behavior and has a passion for training dogs. She has a love for educating new pet owners and helping them to be the best pet parents they can be! Kelsey is the mama to Gavin, the bestest boy who is 8 years old and was rescued from her hometown shelter. She is our resident expert in helping make kitties good kitties.
​Originally from the east coast, Marisa came to College Station for graduate school, completing her PhD in Psychological and Brain Studies in 2018. She now works as a Senior Research Scientist at a Swedish-based technology company. The COVID-19 Pandemic has halted all business travel, but fortunately, Marisa and her husband, Ted, saw that as an opportunity to start fostering animals in need in 2020. Besides foster kitten friends, they have three full time roommates: Waffles (12 year old Brussels Griffon), Mugsy (14 year old Brussels Griffon mix), and Jack (5 year old friendly orange tabby). Marisa's intellect, people skills, and fundraising knowledge make her a great addition to our team!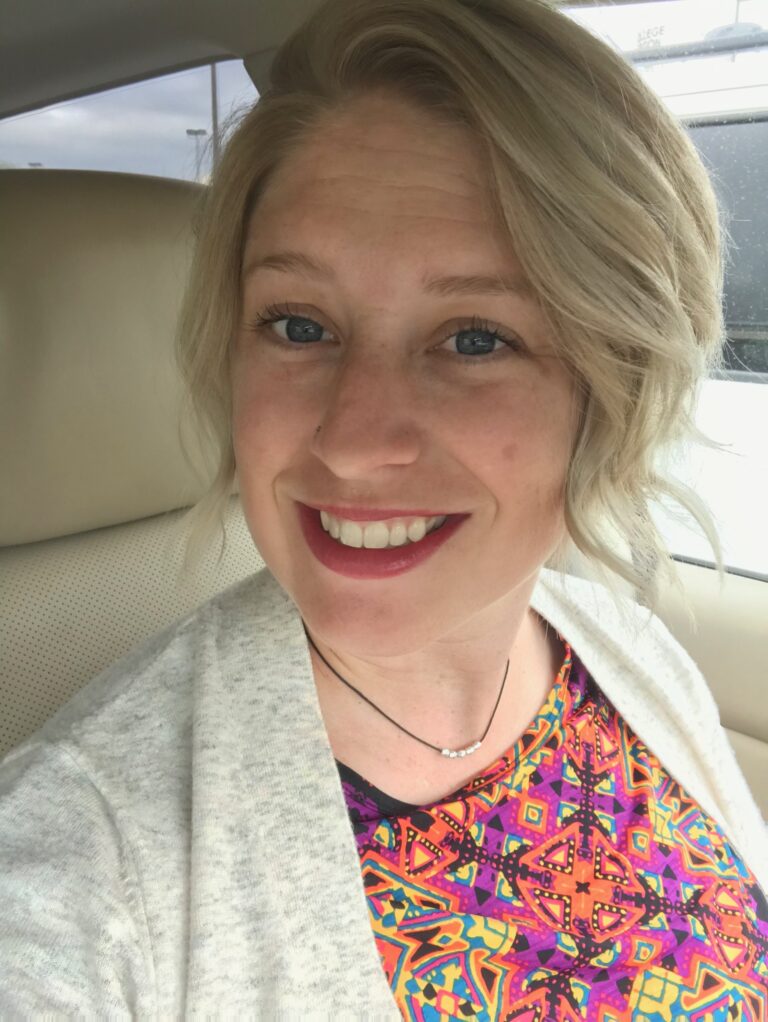 Abby currently lives in College Station with her husband and their two young kiddos. They currently have two cats, Fuji, and Sugar Loaf (SKR foster fails), two standard poodles, PuddleGlum and Pevensie, and a rescue boxer, Hwin. As a kid in high school, she worked at her local veterinary clinic as a kennel attendant. She graduated from McClennan Community College with an Associates of Applied Science in Veterinary Technology in 2008. She passed her VTNE and became a Registered Veterinary Technician in the summer of 2008. She worked in a private practice for nearly four years (throughout school), as well as a local emergency clinic and a doggy daycare while in Waco. She took a job with Texas A&M University in the Veterinary Medical Teaching Hospital as a surgery technician in 2009. In this position, she was responsible for assisting in the education of 4th year veterinary students, prepping patients for surgery and helping with pre- and post-op patient duties. She transferred to the rehabilitation department in 2010 and was responsible for performing physical rehabilitation on post-op patients. She remained in the rehab department for several years before leaving to teach in the Veterinary Technology Program at Blinn College. Most recently, she was involved with the clinical practical skills for first through third year veterinary students. She has also served as the Vice President of a Texas veterinary technician support group, Veterinary Team Association of Texas. In 2016, she also received her Bachelors of Science in Veterinary Technology from Tarleton State University. She has spent the last decade + of her life trying to improve patient care and quality of life for our furry friends.